For the Injured
A limb prosthesis requires regular service and maintenance. It is better to get fitted at a facility closer to home.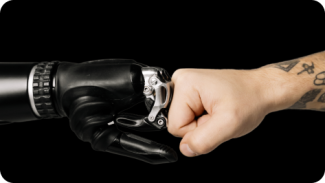 The list of required documents
In order to get prostheses through the government program, collect and submit the following documents (the last point is not required for civilians)
Application for a prosthesis
Ukrainian citizen passport or another acceptable ID
Document containing the tax identification number
The decision of the (military) hospital committee that the prosthesis is required
A letter from the Brigade Commander about the cause of the trauma
Psychologist
Fill out this form and a specialist will get back to you.