High-quality limb prosthetics is available in Ukraine: here is how to get it and what to consider.
Oct 19, 2023
After losing a limb, a person faces many problems and challenges that need to be addressed promptly and effectively. The main issue after stabilization of the physical condition is prosthetics, namely, where, when and how to get it. It is extremely difficult to understand this topic on your own, this is why Protez Hub team works tirelessly in order to ensure that unbiased information is available to Ukrainian amputees, as well as that amputee services (including prosthetics) are of high quality throughout the country.
Protez Hub advises patients and works on the development of the industry in Ukraine, as well as the implementation of systemic changes to improve the quality of amputee services.
Antonina Kumka, Director of Partnerships and Capacity Building at Protez Hub, told the Telegraf how prosthetics is provided in Ukraine and how it differs from similar services abroad.
- What is the current level of prosthetics in Ukraine and what are the shortcomings?
- In Ukraine, prosthetics is at a fairly high level. Of course, there are some drawbacks, but if we are talking about prosthetic limbs (arms and legs), the technologies available in Ukraine are on par with those abroad. The skills of specialists are also mostly at a fairly high level.
The only thing that is either not very developed or not working properly here is the formal or relatively formal education of specialists in this field. That is, prosthetics specialists are trained in any way you want. These can be people who have graduated from a technical school or people who have graduated from a university.
Over time, a person chooses that he or she wants to be a prosthetist, and mostly training takes place during an internship. And thanks to the fact that a person has practical experience, he or she becomes a prosthetist. Abroad, this is a more clinical specialty that requires studying at a university or college with a corresponding program. And this is what we are trying to achieve in Ukraine, to make it more formal in terms of the development of specialists and a more sustainable and understandable process.
Why is this important? Because it also includes the relevant knowledge that a person acquires, and it necessarily revolves around everything that concerns the patient - anatomy, pathology, etc. This is something we don't have yet, but we are moving towards it.
Another challenge is access to unbiased information for patients. Unfortunately, this is still a problem in Ukraine. Pressure on the patient is almost the norm - even at the stage when the patient is in the hospital, in a rather weak condition.
In Ukraine, more than 80 clinics provide prosthetics. And depending on the patient's preferences (where they permanently reside, where they are at the moment), they can choose a service provider. The patient must understand that he or she has a choice. There should be no situations when a person is approached by a company and their services are imposed. Or, let's say, if a patient is in a hospital with its own prosthetic company on its premises, and they say: "You can only get prosthetics here". Maybe the patient doesn't want to? Maybe there are no opportunities there that he would like? And he may not even know about the alternative.
Another point is the patient's education in general. He or she should understand what prosthetics is, why and how to prepare for it, what components are available, and what problems can occur with a particular type of prosthetics.
- What is Protez Hub and what does it do?
- Protez Hub is not a prosthetic company. We do not act as a service provider. Since 2014, we have been working to develop the industry as a whole. This is happening in several areas.
The first is the development of specialists through various possible professional exchanges, webinars, events, and interaction with specialists. We constantly hear from them, find out what they need, what they consider important in the industry, and work on it.
The second is informing patients about alternatives and opportunities in prosthetics. Everyone should have a choice. We are trying to convey information to patients not from a single private or public service provider who wants to get this patient as their client to make a profit. It is normal to make a profit. But there are certain ethical standards that need to be followed. The patient should know about the choice.
All this is available on our website, in absolutely free and clear access. Anyone can go and learn about it.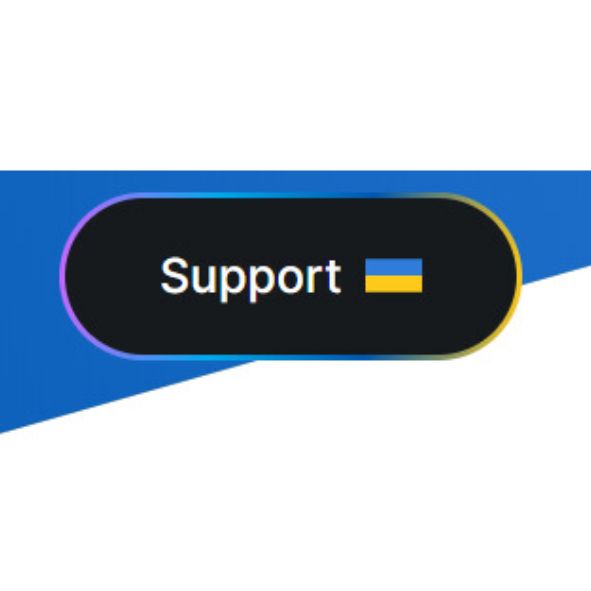 - How is prosthetics provided in Ukraine?
- The recovery process is rather long, but it depends on the complexity of the injury. After the wound heals, the scar is healed and the stitches are removed, the person begins rehabilitation. This stage is very important: the success of the prosthetics itself depends on how a person prepares physically for further prosthetics. Working with a physical therapist is very important. If the patient does not have access to physical therapy, the Protez Hub website has videos from specialists with visual exercises in the right progression: from start to finish, what to do and how to do it at each stage. This training also lasts several weeks.
During this time, the patient can submit an application and the necessary documents to receive a prosthesis under the state program. Again, the list is available on our website and on the website of the Ministry of Social Policy.
An important point in case of the wounded military: they do not need to wait for a disability decision. You can apply for the state funding program with the conclusion of the hospital team. This package of documents is then reviewed. This takes from two weeks to a month. During this time, a person can choose the company where he or she is going to get prosthetics. After that, the patient establishes contact with the company. The necessary application must be submitted to the prosthetic company. Within the first 14 days, you can withdraw the application and terminate this so-called contract if the patient changes his or her mind.
It is necessary to discuss in detail the terms of further maintenance of the prosthesis. There are many charitable initiatives that offer prosthetics abroad or in Ukraine on a charitable basis. But one of the very important things in the process of prosthetics is the repair and further maintenance of the prosthesis after it has been installed. When something breaks, when a socket or other part needs to be redone, a person should be able to return to that service provider and get it repaired for free. If this is not discussed, then there are chances that the person will simply not be able to get the prosthesis repaired, or they will have to pay for them out of their own pocket.
If the prosthesis is installed under a state program, then further maintenance is also carried out under the state program.
Accordingly, the state, through the State Medical Service, also recognizes certain types of components that have the appropriate certification. This certification is recognized in the EU, and these components are paid for under the state program. That is, if it is an experimental 3D-printed prosthesis, the state will not pay for it. It can be offered on a charitable basis, but again, a person should be very careful with technologies that are not certified accordingly.
- What has changed in Ukraine's prosthetics industry since 2014?
- The level of prosthetics has changed tremendously. I always compare it to dentistry. We probably all remember from our childhood that dental offices used to be like in horror movies, where everyone was afraid to go because there were Soviet drills or some newer generation ones, but still "so-so". Everything was terrible. And in this fairly short period of time, dentistry and dental services in Ukraine have changed a lot.
Now people from abroad travel to Ukraine to get dental services. The same thing happened in prosthetics. That is, before the war, until 2014, it was at a more adequate level in some prosthetic clinics, but even that level was not as good as we would like.
In 2015, our team, in partnership with Prosthetika, managed to introduce the bionic hand technology in Ukraine for the first time. That's when the first Ukrainian specialists were certified to fit such prostheses.
We also helped open the Ukrainian market to more manufacturers. At that time, the number of manufacturers on the market offering their components in Ukraine was very small. During this period, the market has opened up and there are more opportunities, meaning there is a choice, a huge choice. Local specialists can choose what is more suitable for a particular patient.
- "Prosthetics abroad are better" - myth or reality?
- This is mostly a myth and a stereotype. What we see on social media is a distorted picture. Because the vast majority of people who need prosthetics receive them in Ukraine. Literally 2 or 3 percent of people have had prosthetics abroad or wanted to go abroad for prosthetics. And these are often media personalities. That's why we get the impression that it's better to get prosthetics abroad.
Post-prosthetic care also plays a big role here. If a person has a prosthesis abroad and after a while the prosthesis breaks, it is extremely difficult and costly to fly back and repair it. For the same money, you can get an even better prosthesis in Ukraine using the same technology, or get an activity-specific prosthesis.
Another point is the employment for Ukrainian specialists. These are specialists who work and invest in developing the industry within the country. Accordingly, every time a person is taken abroad, a patient is taken away from a Ukrainian prosthetist.
Of course, there are clinics and opportunities. For example, in the United States, there are clinics that have been working with war traumas for a long time and where specialists with vast experience work. But it would be better if they performed prosthetics in Ukraine, because a person has a plan of what to do next. Secondly, it would be great if such specialists shared their experience with Ukrainian colleagues.
This is what we at Protez Hub are trying to do and develop. When we help with prosthetics in individual cases, we mostly do it through exchanges [of experience]. We arrange with foreigners to fly to Ukraine, or we send Ukrainian specialists for an exchange abroad. To adopt everything that can be adopted and improve what they already know and can do. We are extremely grateful to our partners for working with us on these exchanges (especially Prosthetika and Ossur), as they make a real difference in the lives of both the specialists and the amputees, as well as for the industry overall. The most recent exchanges abroad were made possible as part of the War Trauma Rehabilitation Project supported by Switzerland and they were a huge success.
In many cases, at this stage, foreigners already say that they have something to learn from Ukrainians. That is, a truly bilateral exchange is already underway.
- How can Protez Hub help a person with an amputation?
- Together with our partners, including CF 'Patients of Ukraine', 'Nova Ukraine', CF 'Dignitas', 'Saving Lives', the Ukrainian Veterans' Fund and with the support from Canada we are implementing a backpack project for amputees. We distribute them directly in hospitals. The backpacks contain the necessary items for the first time after surgery, to prepare for prosthetics. There are also informational materials about various initiatives and necessary steps that a person needs to take. Our website has all the necessary information for a person: from start to finish, to understand the process and successfully come to its conclusion with a good prosthesis.
There is also a complete list of companies that can be filtered by region, type of capability, prosthesis, and ratings. The online platform also offers all the recommendations on how to prepare a stump, what to look for, how to choose a prosthetist, and more. There are courses for training on how to use prosthetics and undergo rehabilitation for the loss of upper and lower limbs. This platform is suitable for both professionals and those who have lost their limbs.
Most of our work is aimed at providing opportunities for specialists. We are doing everything for this, and one of the elements of this is that together with the Ministry of Social Policy and the Ministry of Health we are trying to formalize the profession of prosthetist-orthotist, which would meet the norms of international standards. We are now finalizing the process of creating a professional standard, which contains 40 pages of requirements for the competencies of a person who does this.
Soon we hope to start accrediting specialists in accordance with this level and offer them courses to confirm their qualifications in accordance with the requirements of this standard.
An amputee can cover the whole rehabilitation and prosthetics journey with us. 
We will help at every stage.
---
Also read: БІОНІЧНИЙ ПРОТЕЗ РУКИ. ЩО ВАРТО ЗНАТИ