"During the shelling, the right eye was knocked out, and shrapnel got into my left eye." The story of a Ukrainian veteran, Andriy Danyo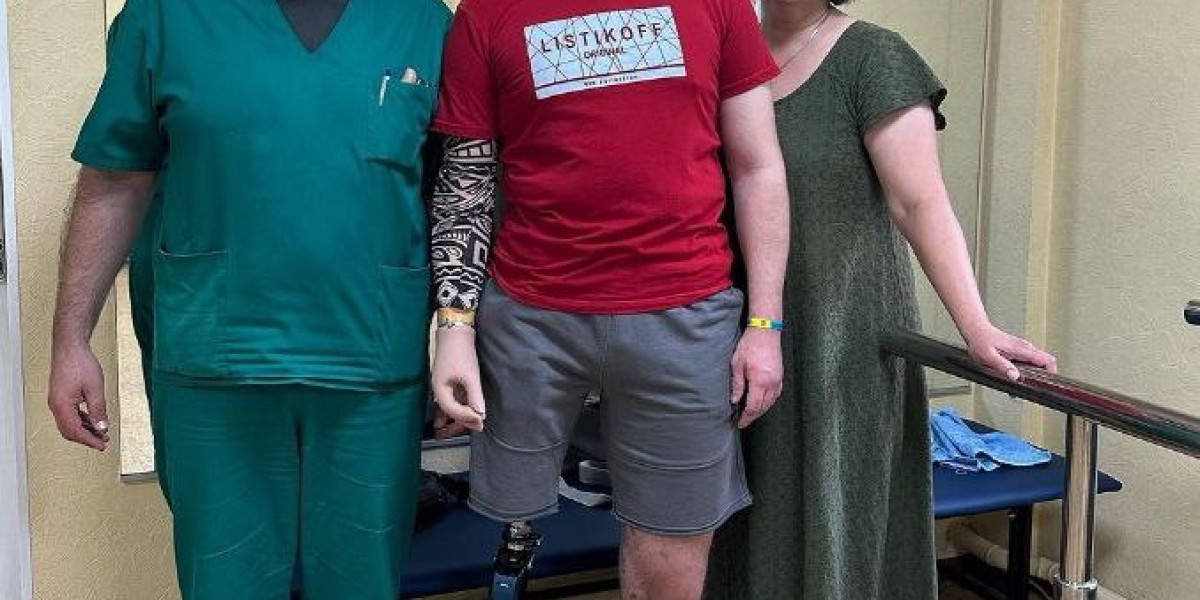 Sep 13, 2023
Andriy Danyo was born on December 3, 1995 in Ivano-Frankivsk. Studied at Lyceum No. 15 of the Ivano-Frankivsk City Council. From 2015 to 2018, he studied at Vasyl Stefanyk Prykarpattia National University, majoring in Computer Engineering.
Even at the beginning of February 2022, Andrii was sure that the war would break out. As soon as the shelling of Kharkiv and Kyiv took place, he immediately stood up for the defense of Ukraine - he served in air reconnaissance.
At the beginning of April 2023, the news that 27-year-old Andriy had died spread across the social networks. Fortunately, this turned out to be a mistake and he was found at a hospital in Dnipro.
He was seriously injured, was in intensive care, but survived.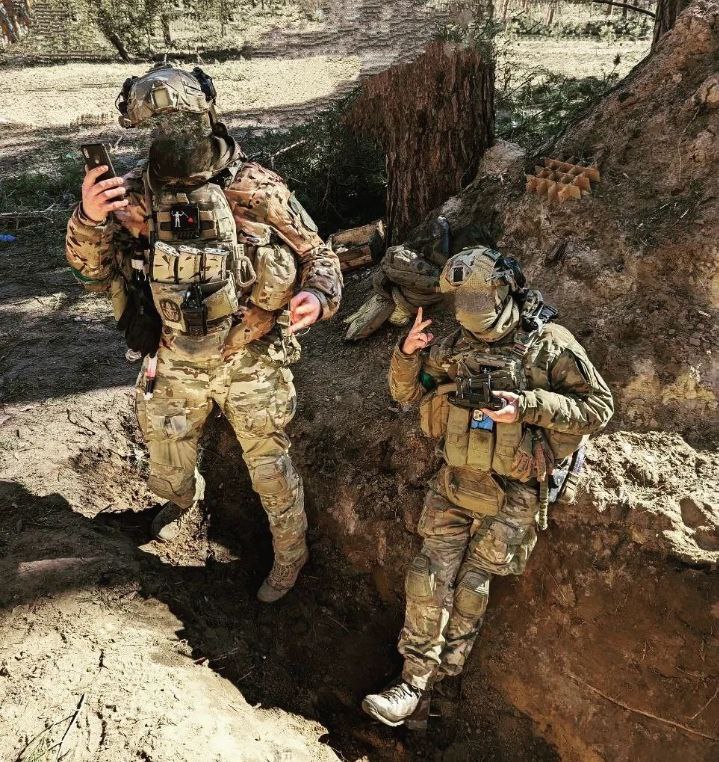 Andriy's mother, Svitlana Fedorovych, is always by his side. Andriy is also helped and supported by his uncle, Volodymyr. It was he who turned to Protez Hub for advice and the question "what to do next?", because Andriy lost an arm and a leg. Protez Hub helped Andriy find a prosthetist who diligently undertook the selection of appropriate components and fabricated his prostheses. The Protez Hub team arranged a consultation with an American limb prosthetics expert and continues to support the family.
Andriy is undergoing active rehabilitation in Kyiv, and one can only envy his motivation.
Read more about how the Hero feels now and what his plans are for the future.
Andriy is undergoing active rehabilitation in Kyiv, and one can only envy his motivation.
- What was your occupation before the war?
-  I was doing a lot of different things. But mostly was working at a car repair shop, did car tuning. I was preparing vehicles for off-road conditions.
-  How did you get injured?
- During the shelling, the right eye was knocked out and shrapnel got into my left eye. I can only see some light with my left eye.
There are chances of recovery of the left eye. 
I was conscious when I was injured. When I lost my hand I felt it immediately. The leg was broken, but it had to be amputated later in the hospital. I realized I lost vision immediately. It was hard to realize that the vision was gone. I didn't panic at all, panic is unacceptable here. When I was thrown back by the explosive wave, the guys ran up to me, asked me to put on tourniquets, and told them how to take off the bulletproof vest. I was already talking calmly. I was guiding them a little.
- How are you undergoing physical rehabilitation having lost vision?
- Everything should be done by feeling things. With my hand, of course, I won't be able to pick up anything from the table, because I can't see, but it's easy to transfer something from hand to hand. It is more difficult to use the prosthetic leg. I had to study blindly, but I'm already walking.
I learned to walk in a week. There are some nuances, but in general the prosthetist was pleasantly surprised by the progress.
- What were the relationships like with your fellow military?
- Everything was great. Not only did no one quarrel, but we were like-minded. We were learning together, worked together, and were completely united.
- How did your family react when you decided to join the military?
- They were not excited about it, of course, but they gradually accepted it.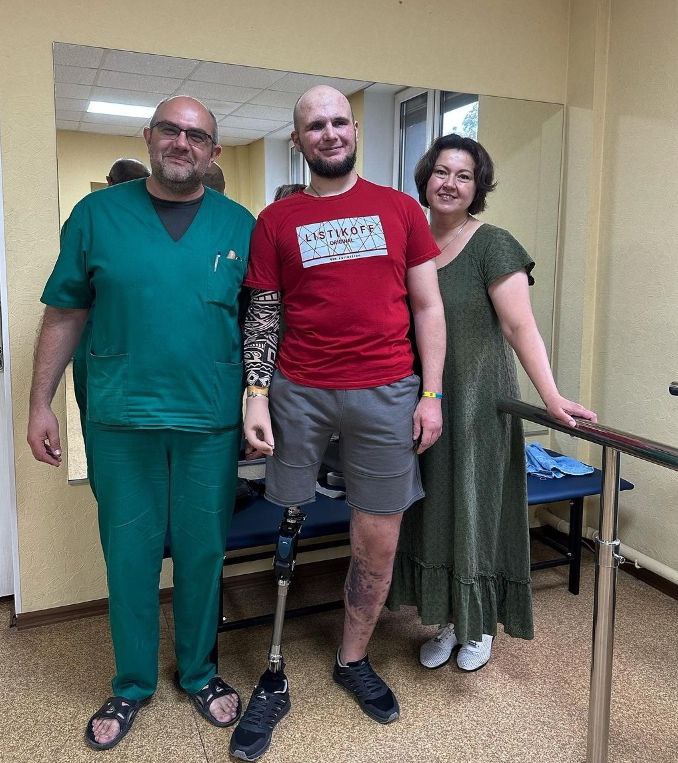 -What do you do in your free time?
- I don't have much free time. From Monday to Friday, I am training until 12 noon, then a 2-hour lunch and a massage for an hour and a half, then I go somewhere else, and so the whole week goes by, and on the weekend I invite my friends. I use the phone, there is a program for the people who have lost vision. I log into Telegram and Instagram without any problems. The program reads everything to me from the screen, helps me type text.
- Are you planning to go back to the car repair shop again?
- I would like to return to active duty, maybe in a different capacity. I have many skills, experience. At least I want to become an instructor. Where my squad goes, I follow them.
---
Also read UKRAINE LIMB PROSTHETICS INDUSTRY SURVEY: ANALYSIS AND REPORT