Ukrainian prosthetists are getting internationally recognized accreditation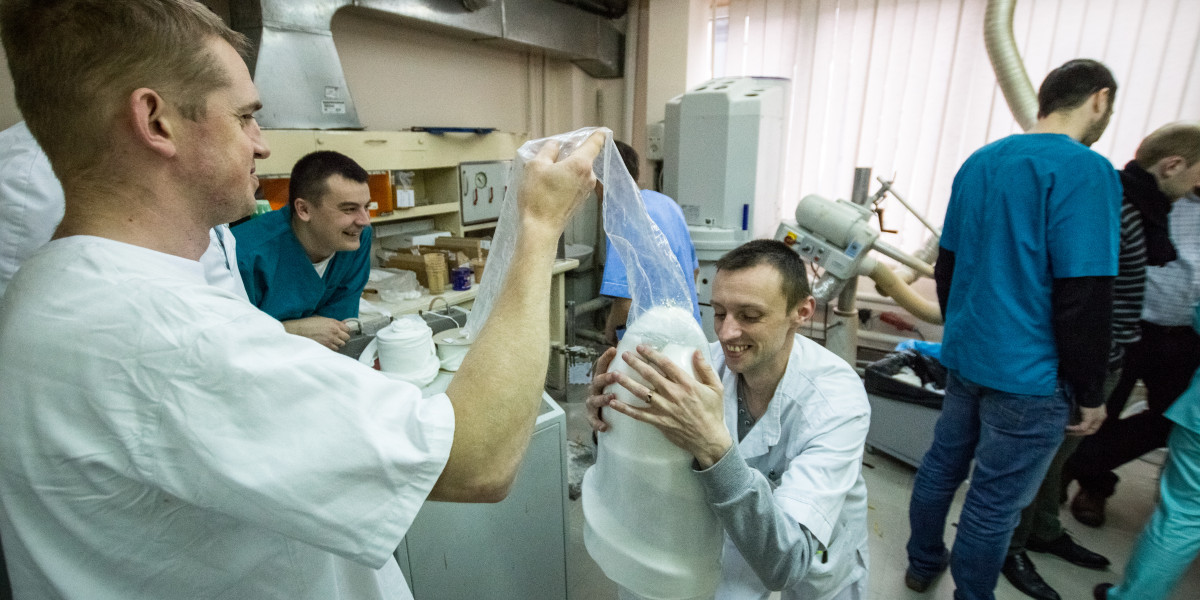 Aug 15, 2023
In Ukraine, the number of amputees is rapidly growing due to the ongoing war. Those who lost their limbs receive prosthetic care from local prosthetists who are not formally recognized as such, despite their experience and education.
""Prosthetist-orthotist" is a name introduced by the International Society for Prosthetics and Orthotics to formally identify a specialist who has a certain level of P&O education, as well as relevant experience. Prosthetist-orthotist is a clinician more than a technician and provides patient care, as well as supervises other team members among other duties. It is absolutely great that we can finally implement this profession as a formal profession in Ukraine. I am very grateful to our international partners, such ISPO and ABC, as well as the Minister of Social Policy, Oksana Zholnovych, for wholeheartedly supporting this initiative. I am also thankful to the Ministry of Health for working with us on making this a well-defined profession within the healthcare system" - explained Antonina Kumka, director of Protez Hub and an official advisor to the Minister of Social Policy of Ukraine.
In May 2023 the team of Protez Hub, a non-profit organization whose mandate is the sustainable development of Ukraine's prosthetics and orthotics industry all across the country as well as amputee support, as part of the broader War Trauma Rehabilitation Project funded by the Government of Switzerland, initiated the process of creating a formal profession of Prosthetist-orthotist in Ukraine. 
The goal is to ensure that the specialists who work with patients and fabricate sophisticated, rather expensive devices have an adequate level of education through a well-developed university program and experience. For experienced professionals a fast-track pathway has been established. In order to qualify for the fast-track pathway, experienced P&O professionals need to meet a number of requirements. A special online educational course is being prepared for the experienced Ukrainian P&O professionals thanks to the support from Jonkoping University (Sweden) and Taras Shevchenko National University (Ukraine).
The process is much like what the United States went through in the 1970s. Those fabricating and fitting prosthetics were not formally recognized and there was no one clear pathway to become a Prosthetist-orthotist in America. This changed when American Board for Certification in Prosthetics, Orthotics and Pedorthics developed new uniform criteria for accreditation and credentialing the specialists. 
The ABC is now helping Ukraine to successfully do the same. 
Anton Johannesson, who represents the International Society for Prosthetics and Orthotics, joined the working group to help develop the professional standard.
"Ukraine has come a long way in ensuring that professionals involved in the prosthetic care are highly skilled, educated and ethical clinicians. I am happy to be a part of this process and will continue supporting my Ukrainian colleagues" - says Jonhannesson, PhD, CPO.
Indeed, the Protez Hub team is hoping to take the next step soon and launch a quality Master's Degree university P&O program. They are actively seeking partners and donors willing to join their effort which will solidify the professional development in the country.
"All I can say is "finally"" - shares her thoughts Oksana Lytvynenko, a prosthetics-orthotics specialist with over 20 years of experience fitting mostly upper limb amputees. 

"I am really glad that P&O credentials, accreditation and education will be formalized and brought to match the international standards. We are also grateful for continuing education opportunities through Protez Hub, Prosthetika and War Trauma Rehabilitation project. They are targeted and useful". - added Lytvynenko.
The change will benefit the patients who, as a result, will get better quality care. Ukrainian Prosthetists-orthotists will be highly-trained clinicians, part of a multidisciplinary team or working independently, ensuring appropriate lifelong prosthetic care for the amputees. 
---
Protez Hub - a national Ukrainian non-profit organization that includes international experts. Its focus is building local capacity of the prosthetics (artificial limbs), orthotics (customized braces) and accompanying rehabilitation industry in Ukraine; improving amputee care and assisting with some of the broader medical needs of Ukrainian amputees and trauma victims; creating opportunities for informal and formal education for Ukrainian P&O specialists. 
War Trauma Rehabilitation Project - a national project whose aim is to develop a capable network of rehabilitation facilities using the existing capacity and improving staff expertise.